March 12, 2014
dumping Facebook: A month on
I thought it would be funny to do a tongue in cheek 'check-in' post about my first month without the 'Book. After all it's one of the most addictive drug-sites of them all.
So I've been reading A LOT this past month. In total, 12 books and countless blog posts, articles, online diaries, inspiration pep talk videos. Soaking it all up like a crazy little sponge.
To cut a long story short: I HAVE MORE TIME ON MY HANDS on public transport and filling spare moments throughout the day and evenings in different ways now since quitting the big F B. 
By the end I wouldn't say I was even on it that often, but it was always there. Clogging up my phone, my computer, my life — with its never ending garbage.
It's awesome not having it. I feel very detoxed, very refreshed, like that feeling when you've tidied your room and put fresh linen on your bed sheets, it's very AIRY up in my head right now. Yes OK, I don't know what Jemima* from primary school is up to RIGHT this second or what she's having for dinner, BUT I do know more about my actual friends and family than I have for ages. Instead of assuming everything is fine and dandy with them through rose-tinted filters, I've actually spoken to them properly – which can often be a secondary priority when you have the option to quickly scroll through their Facebook page instead. FaceTiming is way better than FaceBooking with randoms who you met once. (*Jemima is made up name. Or is it?)
A month on I am feeling really happy that I've done it. Spring is for spring-cleaning after all – and I also haven't smoked any cigarettes for three months. Plus I've got a posh leather diary that I am actually writing in (I always used to buy them and never write anything) and the ideas are piling up. I have had so many more concrete ideas for articles, short books, birthday presents, holidays ETC since I've cut out scrolling through constant streams of unnecessary noise and pointless crap. 
Talking of spring-cleaning, they say you should spring-clean your friendship circles to make sure you are keeping your dearest nearest to you and cutting out any of the fluff. This post on the Debrief is what I mean: "Why I'm dumping all my friend non-essential friends". I don't like the idea of just culling people out of the blue, but I totally get the point of this article – and I guess for me, deleting Facebook was dumping the non-essentials. What's more I've also been meeting up with new people I've met through networking the industry (through Twitter and the like) and it's been lovely to chat about things we both have in common. I've now met around 10 people this year from Twitter alone who have turned into great friends.
With my new pockets for free time I've been really inspired by really looking at things (not just glancing or skim-reading) such as Wes Anderson's latest film Grand Budapest Hotel, my favourite magazines W, Wonderland, LOVE and DAZED, plus Origrami (an Instagram printing service) to have more of a keen interest in beautiful visuals, paintings, fashion and interior designing; the art of making things look beautiful in general especially as I start to plan the interiors of my new flat next year. I also dyed my hair pink at Blue Tit London which has definitely added to my spring feeling. Plus the impromptu sunshine is obviously making a massive different to feeling positive and upbeat. Looking out of the window is also massive underrated. Must remember to LOOK UP.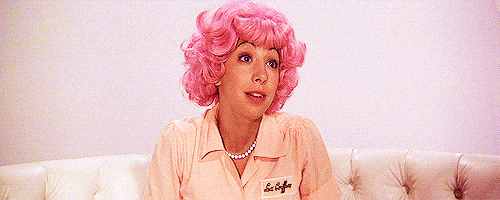 I have lots of exciting things coming up this year. I'm off to NYC in June, have my 25th birthday coming up. Some of it I am not quite ready to divulge but all in good time.
If anyone's considering dumping Facebook (meaning personal page; I still use it for work purposes), I whole heartedly recommend it; nothing will be lost, only gained. 
My New Book
The world of work is changing - so how do you keep up?
You have the ability to make money on our own terms, when and where you want - but where do you start?
If you've been itching to convert your craft into a career, or your side-hustle into a start up, then The Multi-Hyphen Method is for you.